Rooms for Wellbeing
Rooms for Wellbeing takes you to the future of healthy buildings. Rooms for Wellbeing was an interactive, immersive exhibit in which visitors experienced simulations of state-of-the-art methods and wearable technologies used by the Wellbuilt for Wellbeing Team to measure the impact of the built environment on human health and wellbeing.
Attendees were guided through a series of short, data-driven narratives depicting key findings from ongoing research studies in federal buildings, led by the University of Arizona's Institute on Place and Wellbeing in partnership with the US General Services Administration and Aclima, Inc.
This research combines real-time measures of environmental attributes including temperature, light, sound, and indoor air quality, linked with real-time behavioral, psychological, and physiological responses. This research will inform building standards for design and operation of optimally healthy environments. Data from this study was reported at AIA Session TH210.
Resource library
Wellbuilt for Wellbeing Handout for AIA
Effects of the physical work environment on physiological measures of stress
Sound Matters: How to achieve acoustic comfort in the contemporary office
Healing Spaces The Science of Place and Well-Being
The University of Arizona Institute on Place and Wellbeing
The University of Arizona College of Architecture, Planning & Landscape Architecture
The University of Arizona Drachman Institute
The University of Arizona Corporate Health Innovation Program
Contact Us
How We Can Help
Exhibit
Winner
Best in Show, Small Booth Category
AIA Convention Expo
May, 2016
Pennsylvania Convention Center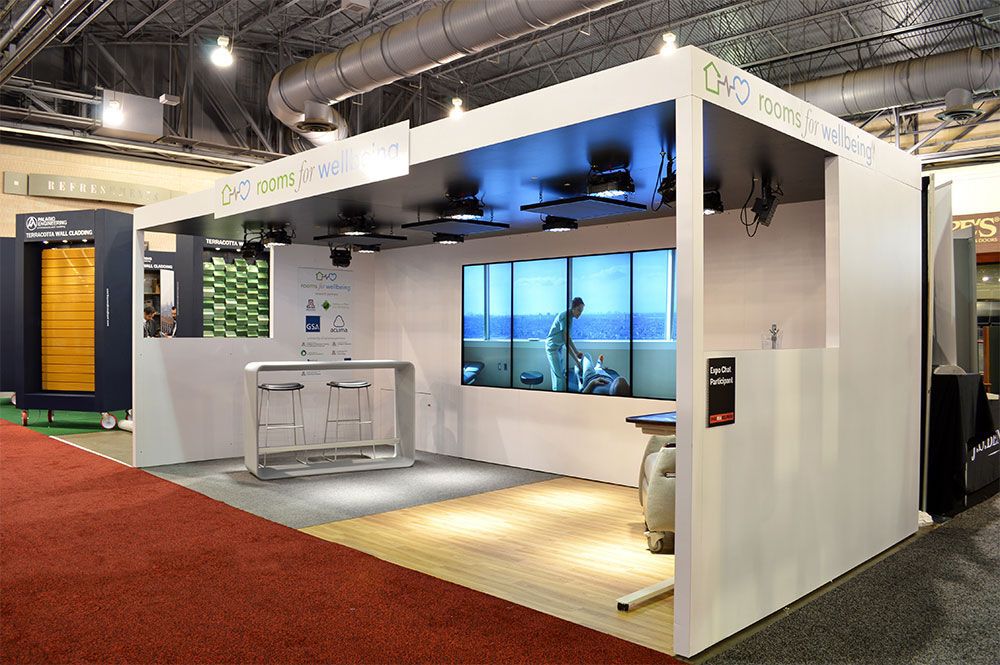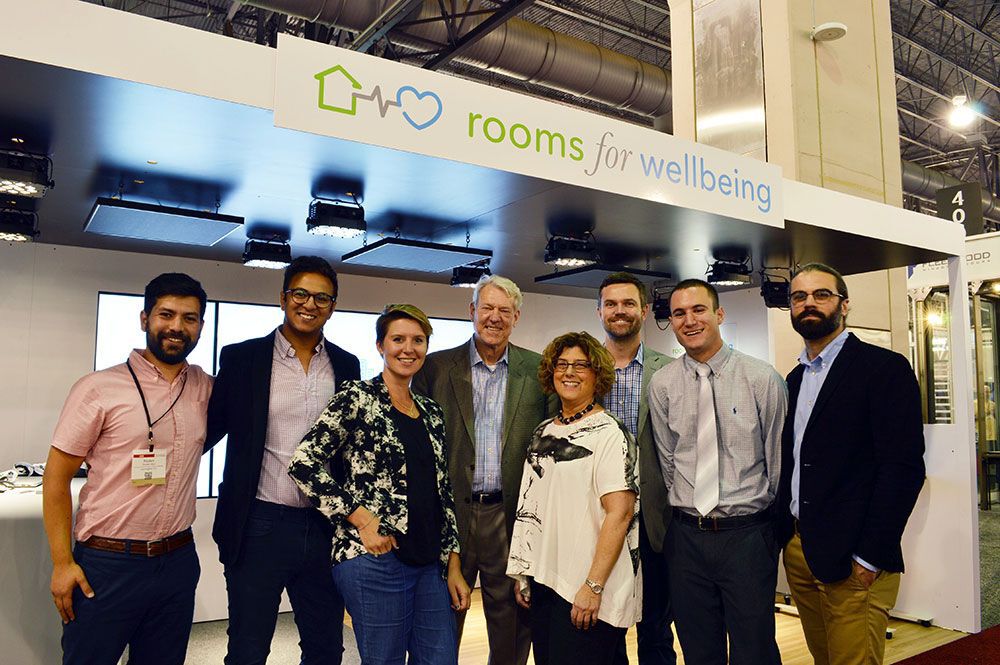 ---