About Us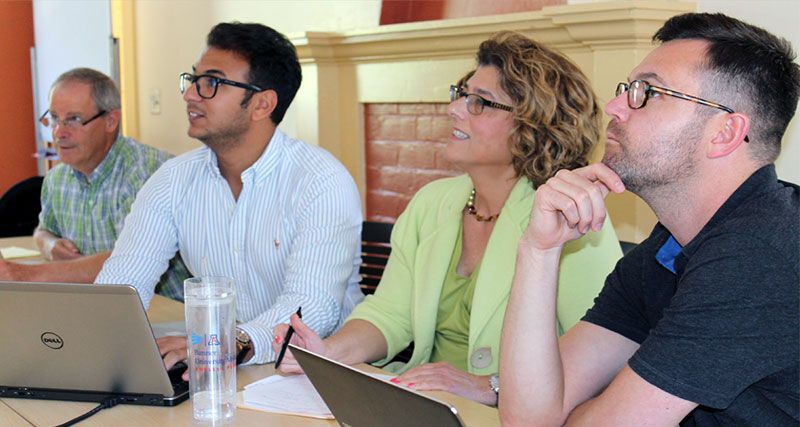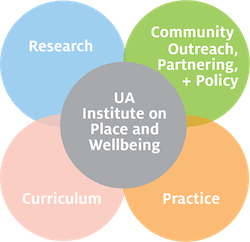 The UA IPWP is a unique partnership at the University of Arizona between the Andrew Weil Center for Integrative Medicine, the College of Medicine – Tucson, and the College of Architecture, Planning and Landscape Architecture, actualizing the university's commitment to a vision of human health that fully encompasses the role of the built and natural environment in health, wellbeing and healing. We focus, to this end, on research, education, practice, and policy change.
The UA IPWP's multi-disciplinary team carries out research to quantify stress, health, and wellbeing outcomes in real-time and real place, in built environments including office spaces and healthcare facilities. State-of-the-art technologies such as non-invasive micro-devices and analytic algorithms developed at UA collect data used to help occupants and employers maximize health and wellbeing, creativity, and productivity in optimized work environments.
Supporting improvement through economic analyses, we then help organizations calculate return on investment of interventions that support sustainable human health and wellbeing.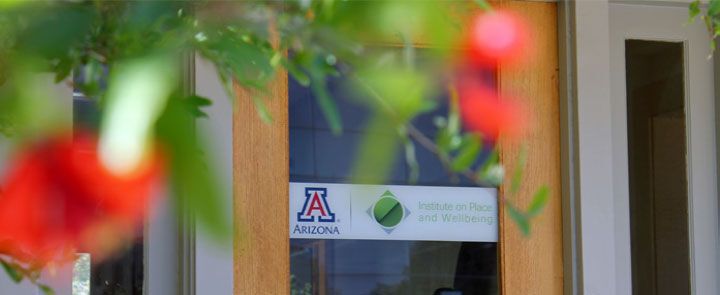 Consulting and training
The Institute's thought leader teams offer consulting services and training opportunities to partner with organizations seeking to create an atmosphere of wellbeing for their employees, clients, and visitors. Applying the concepts developed through research and curricula, the Institute's teams work with individual organizations to discern their specific needs, and to tailor design and health and wellbeing solutions to fit their requirements, optimizing worker wellness and satisfaction. The IPW teams work with practitioners, community, corporations, and government agencies to implement these principles in the design of the built and natural environment. Services available include: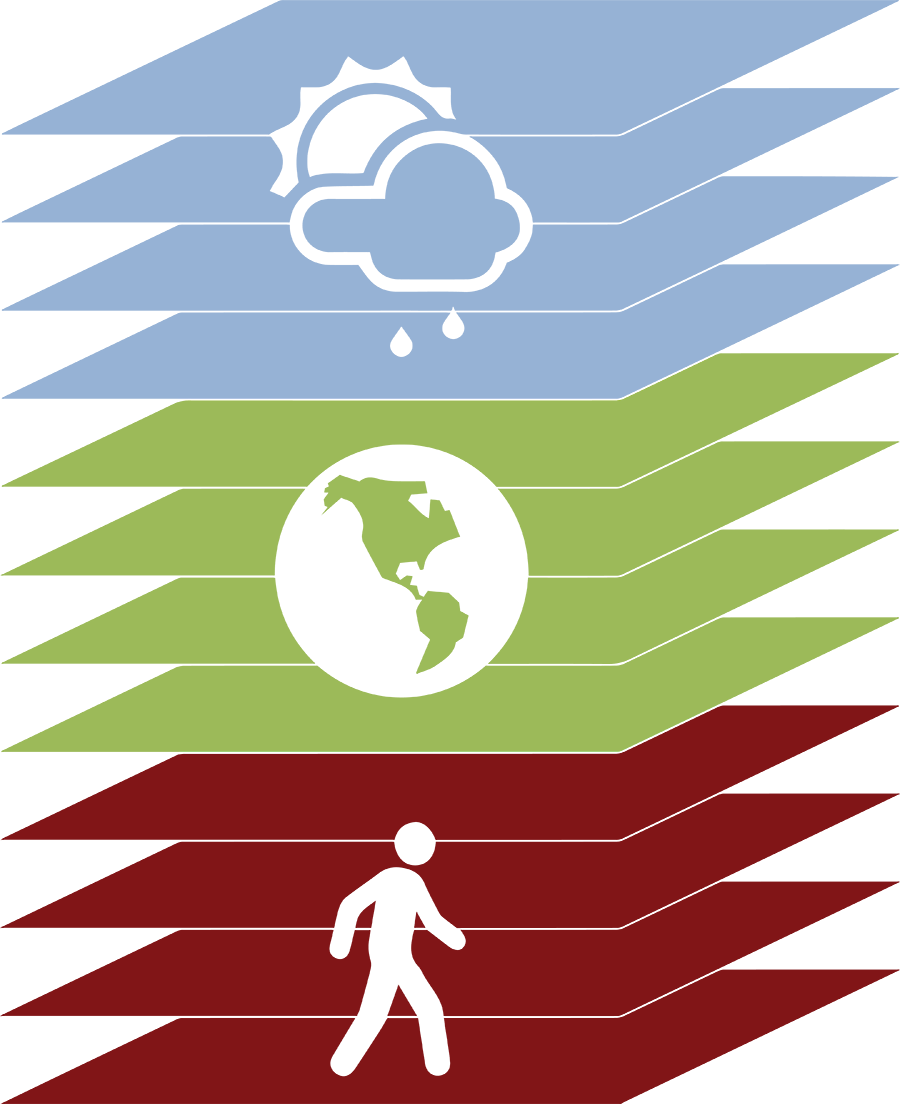 Design guidance for the objective of wellbeing.
Studies in pre- and/or post-occupancy outcome measures and biometrics of human health and wellbeing in office spaces, schools, residential, healthcare and other environments.
Integrative clinic design and consultation for the development of sustainable integrative clinic business models.
Return on investment analyses of sustainable design for wellbeing.
Training of executives, human resources professionals and other personnel in employee wellbeing.
Nutrition consultation and training to use nutrient-dense, delicious food for prevention and treatment of specific health concerns, and for overall health and wellness.
Integrative medicine training options, to include preventive and lifestyle medicine, for individuals within an organization, as well as health care and human resources professionals.
Contact Us
How We Can Help
---